Business Formation
Schaumburg and Hoffman Estates business formation attorneys.  Rely on our experience when forming a new business, whether it is a Limited Liability Company (LLC), S Corporation, C Corporation, Professional Corporation, Limited Liability Partnership, Limited Partnership, Partnership, or Sole Proprietorship.
We can help you organize, incorporate or form, as well as draft and file the necessary forms, by-laws, articles of organization, and all other documents necessary.
Working with knowledgeable counsel in the beginning can save you and your business from making poor and uninformed decisions which can be damaging physically, emotionally, and financially in the future. 
How We Can Help With Business Formation
Understand Your Options
With Team Kelley, you can feel confident about your next steps.
S Corporations
S corporations give you a storng limitation of liability, pass-through taxation, and IRS election.  
Limited Liability Companies
When you create an LLC, you will enjoy flexibility, ease of creation, pass-through taxation, and a strong limitation of liability.  This is the most modern choice.
Other Business Formation Needs
Create or review operating agreements, shareholder restriction agreements, by laws, and partnership agreements to avoid pitfalls and save money in the future.
C Corporations
Enjoy a strong limitation of liability when you form a C corporation.
Partnerships & Sole Proprietorships
Partnerships offer an ease of creation and simplicity, but they lack any limitation of liability.
Why Use Kelley, Kelley & Kelley
Flexibility
We work with entrepreneurs of all sizes, including tech startups, manufacturing, manufacturer's reps, distributorships, medical professionals, artists, restaurant and bar industry, consulting firms, commercial and residential construction and improvement.
Experience
When you're setting up a new corporate entity, your best bet is to work with an attorney who understands the intricacies of the law.  We bring to the table our excellent and varied track record in all aspects of business law, especially business formation.
Tailored Services
We don't practice cookie-cutter law.  When we set into motion the formation of your new business, you get personalized service and an attention to detail that will give you the peace of mind you deserve.  
Be Practical
Sound practical advice to help you start your business safely and efficiently.  There is often more than one way of approaching a business law issue—we help you navigate to the path that makes the most sense both in the short-term and in the long run.
Always Up-to-date
We stay current with business trends and models so that you can rely on the services of Kelley, Kelley & Kelley for all of your business needs.
Committed to Excellence
We treat every client like family; you will get our very best work from us, no matter what. We are plain-spoken—no need to try to translate what we say.  This is part of our commitment to giving you the very best experience.
Attorneys Practicing Business Formation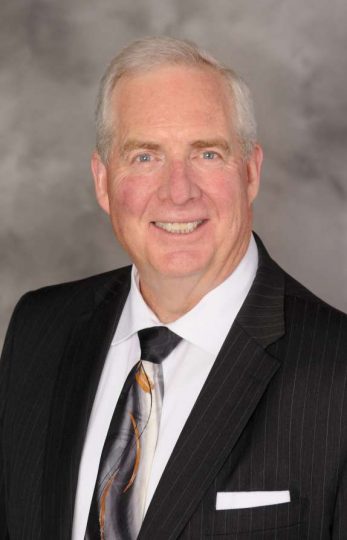 William F. Kelley
Managing Partner
When you create an estate plan in Hoffman Estates or throughout Illinois your Hoffman Estates...
read more