Estate Planning 
Our experienced attorneys prepare Wills, Trusts, Powers of Attorney, and Living Wills to help you accomplish your goals and ensure your intentions are protected.  We work with clients with estates of all sizes and can help design a comprehensive estate plan to ensure your estate is transferred, protected and taxed in the most advantageous way.  We work with clients in Schaumburg, Hoffman Estates, Bartlett, Streamwood, Arlington Heights, Palatine and throughout the Chicagoland area.  We can assist you in developing an estate plan, in determining the best estate plan for you and in updating an older estate plan already in place.  Call us to set up an appointment with one of our estate planning attorneys.  
How We Can Help With Estate Planning
Power of Attorney - Health Care
Allows you to appoint someone to assist and communicate with medical professionals and ensure your health decisions can be made in the event you cannot make the decisions yourself
Inexpensive estate planning document that everyone can benefit from
Power of Attorney Property
Allows you to appoint someone to manage your assets when you are unable to do it for yourself
Inexpensive estate planning document
Important as part of a comprehensive estate plan
Could empower agent to implement Medicaid planning and asset protection measures
Wills
Most commonly used estate planning document
Asset transfer
Appointment of the individual who will manage and oversee the distribution of your probate assets
Long term cost savings
Living Will
Allows you to state in writing your life sustaining treatment wishes so that your wishes are carried out in the way you intend
Makes your last medical wishes clear so there is no disagreements or misunderstanding later
Trusts
Often the most important aspect of an estate plan
Long term cost savings
Strong asset protections
Protection against liability
Ease of asset transfer
Avoid conservatorships and disabled-person estate
Avoid probate
Streamline handling of financial affairs if one becomes incapacitated
Special needs trusts for beneficiaries with disabilities
Why Choose
Kelley, Kelley & Kelley
Track Record
With over 60 years in the business, we have set up innumerable wills, trusts, and estates.  There is no situation too complex or too entangled for us to create the right estate plan and put pieces in place for you.
Smarts
We create the most practical, effective will and estate plan to match your desires and make the most of your assets.  It will protect your legacy, and you can sleep easy knowing you've taken care of your family.
Investment in You & Your Community
Our family law firm has been part of the Schaumburg community since the 1950s.  We have been serving our neighbors for a long time, and we care about your health, safety, well-being, and protection.
Sound Advice
We can help you create a plan that checks all the boxes for you and is in total conformity with the law.
We Stay Current 
As legislation and case law evolves, our knowledge evolves with it.  We invest considerable resources keeping up-to-date on changes to the law and how they impact our clients.
Committed to Excellence
You are our neighbor, and your satisfaction means we've been a good neighbor to you.  You'll always get our full attention and best work. 
Attorneys Practicing Estate Planning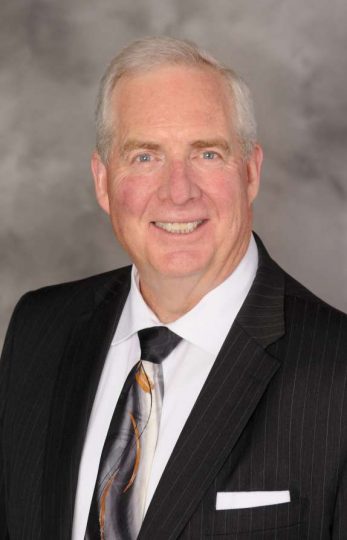 William F. Kelley
Managing Partner
When you create an estate plan in Hoffman Estates or throughout Illinois your Hoffman Estates...
read more